Upcoming Shows
All Shows subject to change, blah, blah, blah. Let's see the schedule now, shall we?
June 7, Uncle Doctors, West Columbia SC, w/erectorset, Robot vs. Rabbit, and Magic Johnson Ride. This is John's B-Day Blowout.
August 24, Pulaski Street Music Fest, Columbia SC, w/ many other local acts.
As a side note, John's solo project, Magic Johnson Ride, will be at Uncle Doctors on Tuesday June 25, w/ Alternative Tentacles recording artists The Phantom Limbs, Ultrabait, and Something About Vampires and Sluts.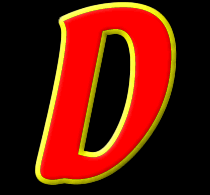 Buy Our Music, Suckers Damitol CDs are available. Anyone who wants one can email us, but they are sold at all Millard Fillmore affiliated shows, too (Mandible, Zenathsmatic, Magic Johnson Ride, etc). So next time you are out at a show, buy our CD instead of that last beer. Like you need another beer anyway, asshole. Unfortunetly, the purchase of a Damitol CD is not considered a charitable donation by the IRS, and is not tax-deductable. The Lazy I record store in Myrtle Beach also sells them. Or just ask for John at Uncle Doctors, he is the house sound guy.