Photographic Evidence
---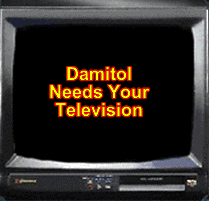 These are only some pictures. There are more Damitol shots, as well as photos of some of the other Millard Fillmore acts right HERE. More photos will be forthcoming.....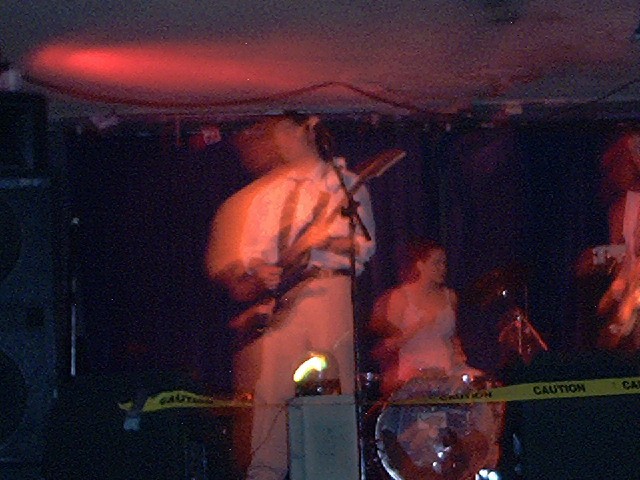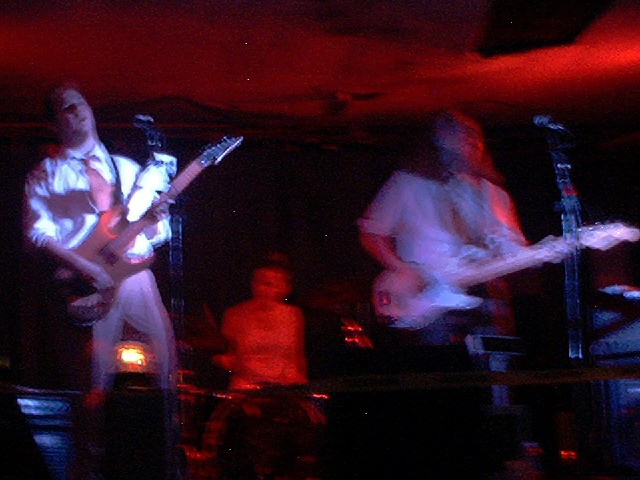 Above:Damitol @ New Brookland Tavern, May 17, 2001. John fell and bruised his shoulder and some ribs at this show.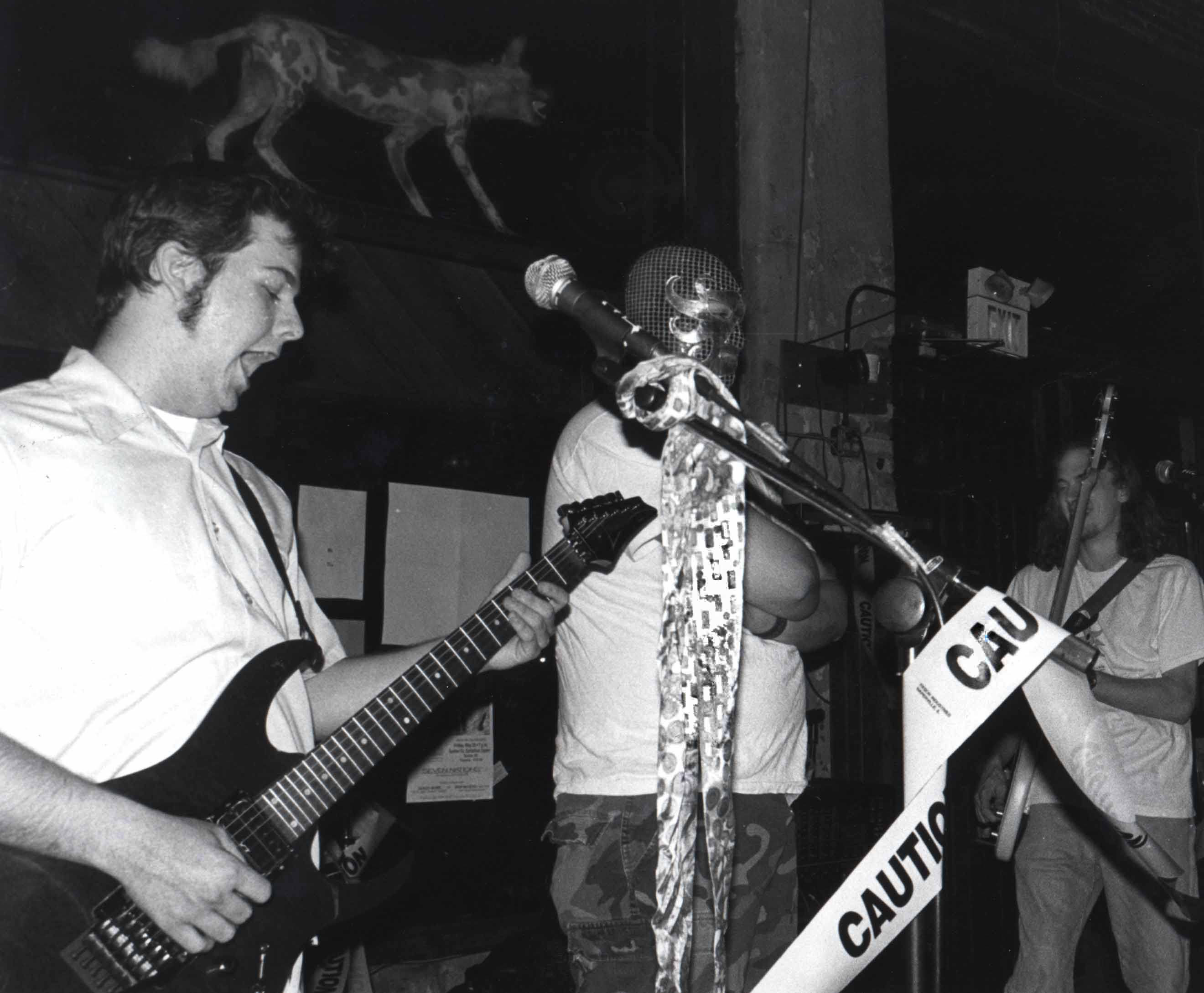 Damitol rocking the Hunter Gatherer April 2001. BoneKrusher(tm) appears courtesy of Mandible.